Our Full Range Of Services
Discover our range of services today
Our Full Range Of Services
Discover our range of services today
Armstrong Vehicle Recycling offer a fully licenced and insured scrap skip hire service. From farms to engineering firms, if your business produces waste metals, we can provide the skip for you. Currently, we only supply 30 and 40-yard skips but consider all scrap metal collections so call us or fill out the contact form today to discuss your needs.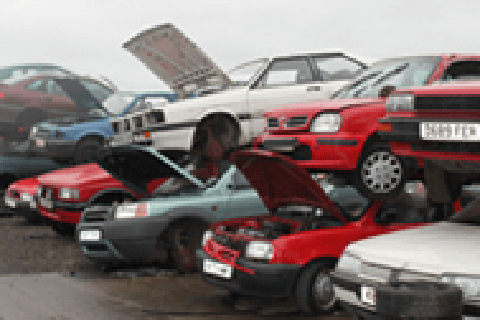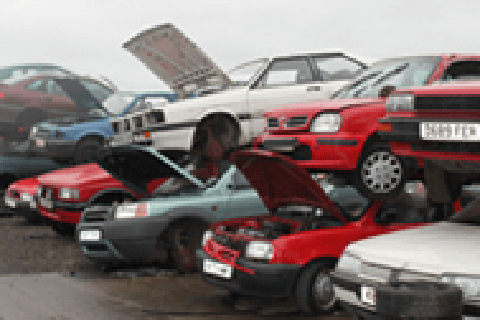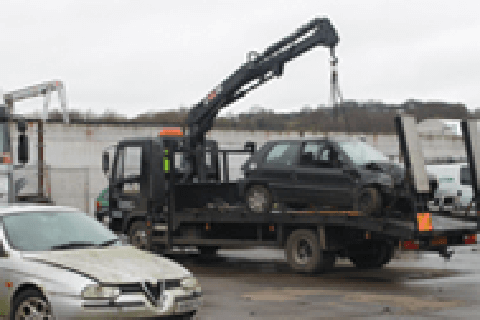 Car, Van & HGV Collection
Armstrong Vehicle Recycling offer a same day collection and payment service on any vehicle in Staffordshire and Cheshire. Regardless of age and condition, Armstrong Vehicle Recycling will pay you the best price for your unwanted vehicle. On all our collection services we ensure you have full peace of mind that you are paid on the collection of your vehicle and all the necessary paperwork is done for you.  
Here at Armstrong Vehicle recycling, we are committed to providing excellent used trucks and trailers at affordable prices wherever you are in the world. With fresh vehicles arriving daily, adding to our broad selection of stock we are certain we can meet your export needs. We also offer a discounted loading service for new and existing export customers should you require it, call us today to discuss your next exporting venture.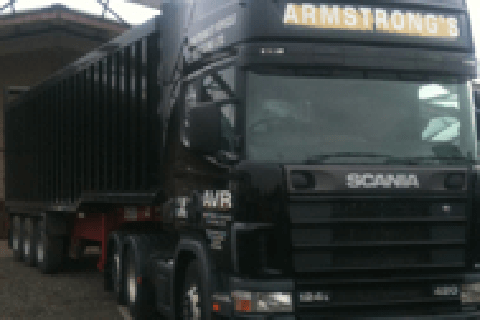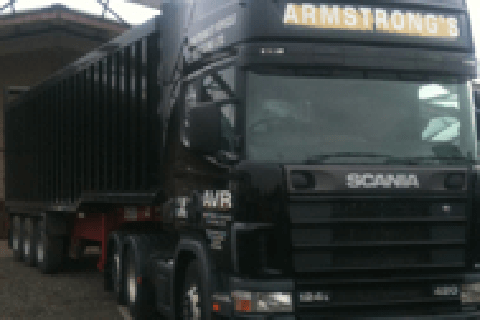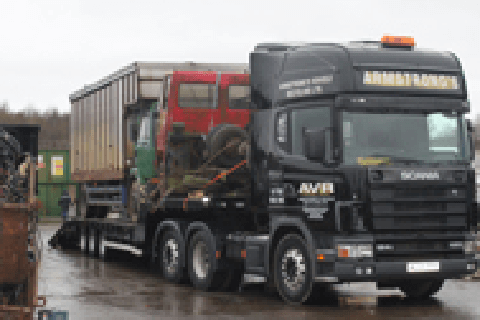 Used Truck & Trailer Parts
With a massive stock of over 100 commercial vehicles for dismantling, commercial tyres of all sizes, a large inventory of engines, and a vast selection of wholesale trailer parts we are certain that we can provide you with whatever parts you are looking for. Call today for inquiries or fill out the contact form and we will get back to you as soon as we can.
If you have a site, warehouse or factory that needs clearing in a safe, time efficient manner, look no further than Armstrong Vehicle Recycling. Our team of fully licenced and insured operators are able to manage even the largest of sites. Using the latest lifting and loading equipment available we can remove any type of scrap, plant and trucks no matter the size, so you can rest assured that Armstrong vehicle recycling will take care of you and your site.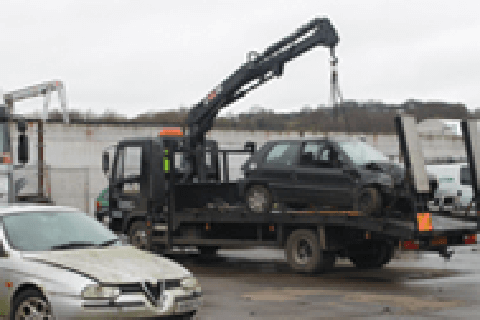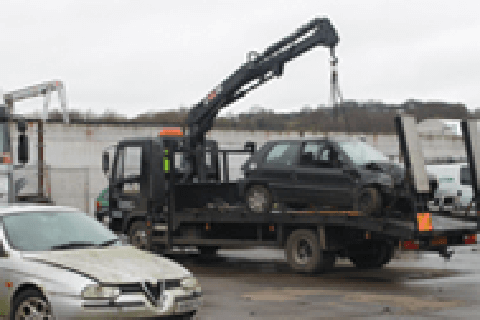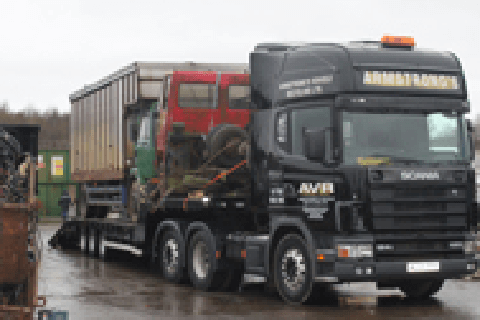 Whether you have bought goods from us or another company, our loading services are the best in the business with top quality equipment and working closely with the customer, we are able to provide the best possible loading solutions to maximise profit in a time-conscious manner without wasting space on the load. We offer a discounted Loading service for all new and existing export customers.